From the idea to implementation
Our experienced engineers will accompany you on your way towards the implementation of your ideas from the design to the prototyping and beyond. Housing design and the construction of mechanical components are created by means of up-to-date design software.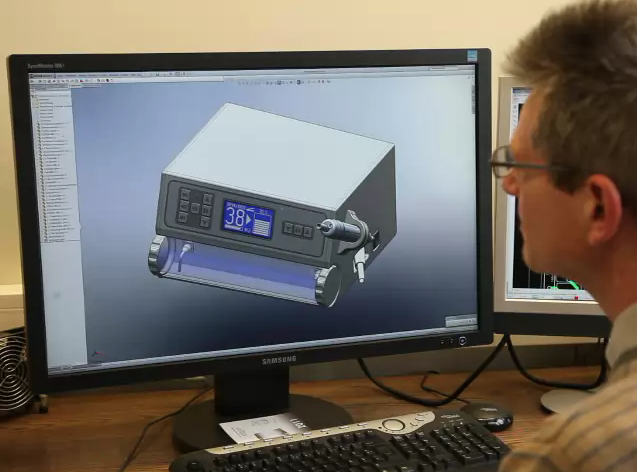 Quality already arises in the development of a circuit or of a device. From the onset, circuit diagrams and CAD layouts are coordinated with the overall project by our development department.
Our development and manufacturing program comprises a wide product range in the fields of beauty, wellness, podiatry, dental and medicinal technology.
Do you require your own outfit, your own label, colour coordinated with your line? Just get in touch with us, we will design and manufacture your housing, according to your wishes.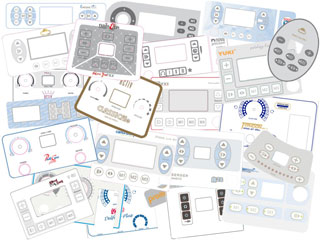 We will also provide you with our suggestions for the designing of the front label with soft-keys, or you can send us your own design in the appropriate data format.
Serial production of devices
Batch sizes comprising up to 100 devices can be manufactured due to the ample space available. A team of experienced employees assembles devices and complete systems from the individual materials and modules provided, which are then subjected to the relevant testing procedures.
The handpieces for podiatry devices are manually and precisely assembled in the course of single steps by staff possessing long-term expertise and precision mechanical training.
Assembly of circuit boards
The full automatic SMD assembly allows a high efficiency. Up to 10.000 electronic components can thus be assembled within one hour. Spacious workplaces are available for the subsequent, conventional THT assembling. Prototypes and small batches can also be manufactured at short notice, thanks to the high flexibility.
Testing and final inspections
The final inspections of podiatry devices with integrated spray include a critical, optical establishment of a perfect spray pattern together with the testing of all operating functions.
The final inspections of handpieces for devices with integrated aspiration are carried out at special test centres, in which the power consumption, heat development and concentricity are measured and recorded.
Up to 30 devices can be set into operation simultaneously. Besides all the electrical functions, noise emission tests and measurements on the suction turbines are carried out on every single device.